Campaign
Digital Local Activation with Celebrity and Food Bloggers
Based on the enjoyment of happy moments with friends connected with delicious meals, we have designed the Lay's Baked campaign, #tiexeisstofourno, a very common Greek expression!
3 bloggers with different approaches when it comes to food creation advise people of different cooking personalities on creating recipes with… with Lay's Oven Baked!
We have produced a series of videos that launched on Facebook, Instagram and Youtube, where the protagonist of the campaign George Lianos presented in his own unique way the 4 cooking personalities: Gourmet, Enthusiast, Quick & Easy and Perfectionist and invited the public to identify themselves in the chat bot created on Lay's local fb page! Through CTA videos and posts with our celebrity, we invited people to send us a message choosing their personality from the above mentioned characters. Automatically, they took part in the contest and the lottery for winning unique prizes. Upon their participation, they automatically received a a recipe that fit their chosen character from one of the food bloggers, Athina Panou of Blissbuzz, Eva Monochari of Funky Cook and Eleni Bonisakou of The Foodie Corner.
An award winning campaign
We are proud winners of two silver awards at social media awards 2018 for the categories: Best Content Marketing Plan and Best Integration of Social Media & Offline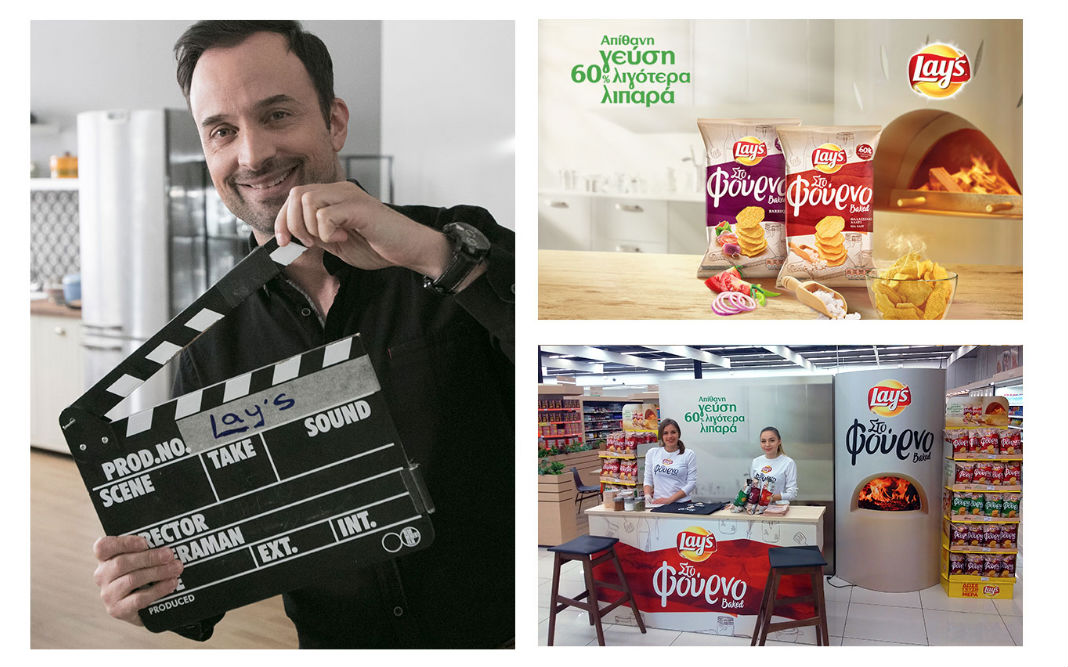 Three dedicated videos for each type of personality with unique and customized recipes with Lay's Oven Baked as the key ingredient, 12 videos in total, were served to each user upon his participation but also uploaded to Lay's fb page, so that everyone could enjoy them with their friends at home!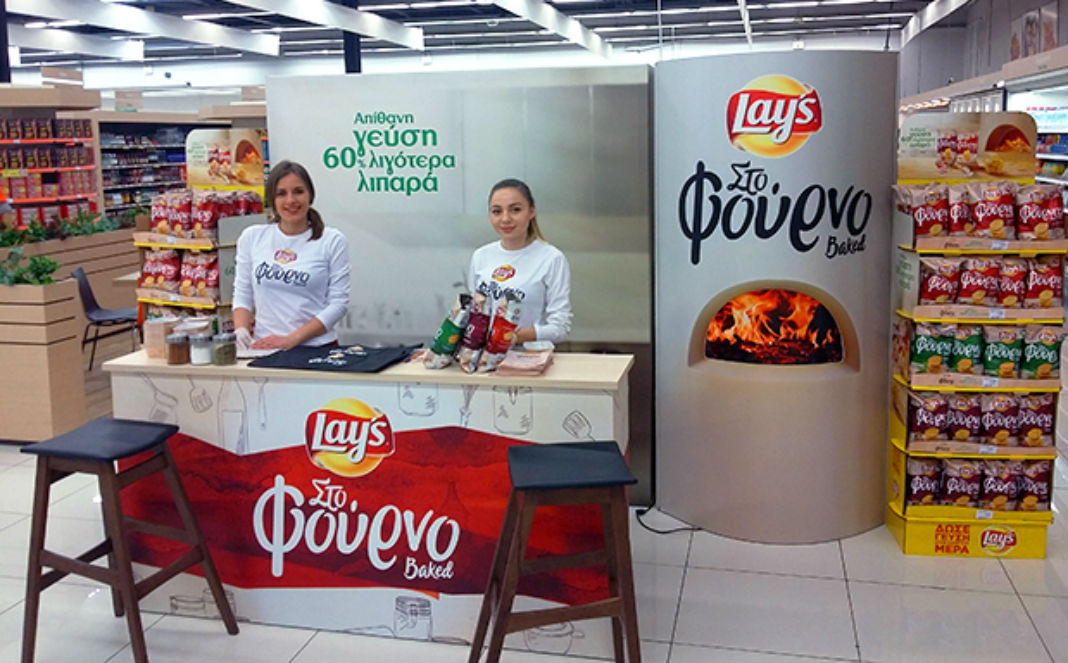 At the end of the contest 100 winners enjoyed a case of Lay's Oven Baked with their friends, 30 a cooking kitchen set so they could create in the comfort of their home the recipes while 20 winners with their friends had the opportunity to join a dedicated cooking class with the 3 bloggers.
The strong presence at the point of sales during the same period, through an extensive in-store activation program that drove trial and create experience to the consumer, had as a result the empowerment of the brand and remarkable sales increase!