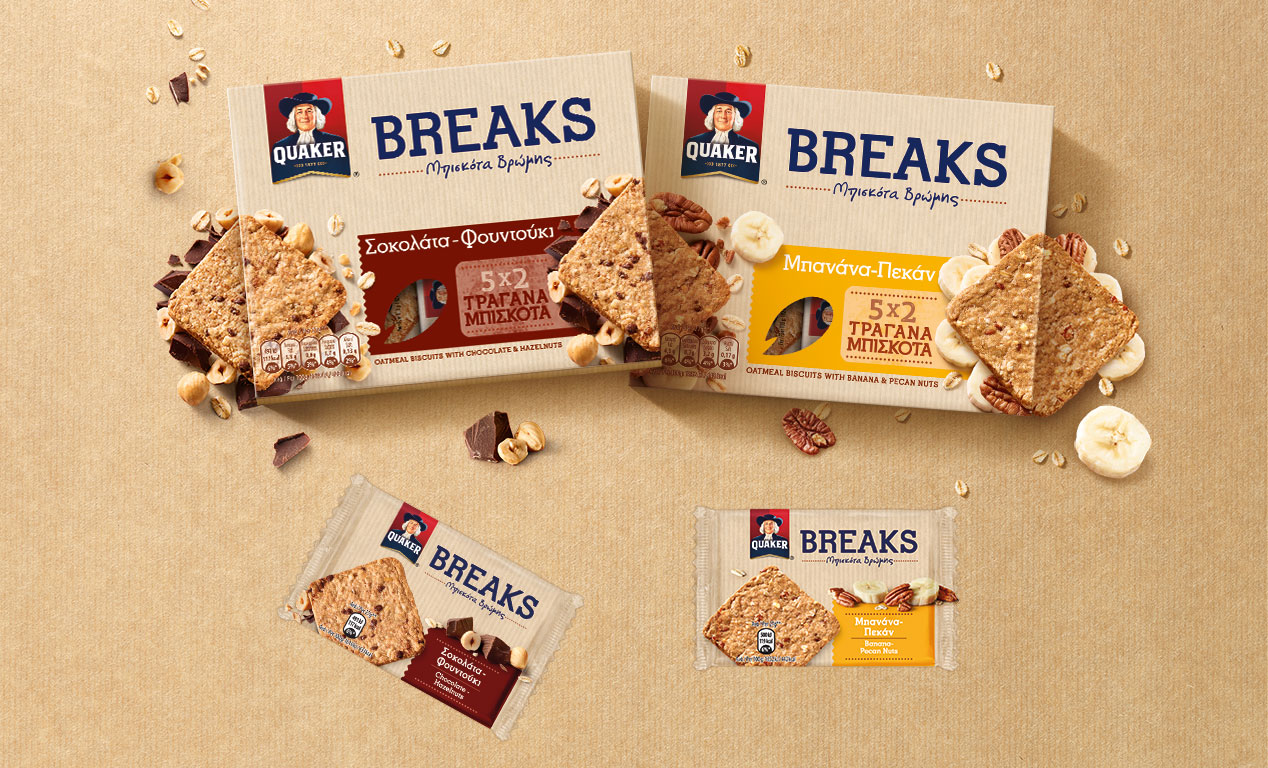 Quaker Breaks
Who doesn't like to have options? Women do like options for sure thus our objective was to give them more! We had a healthy snack and a brand-new packaging of our design so all that was left was an activation urging consumers to try it!
Our team was offering samples of Quaker Breaks introducing not only the innovative product but also the new packaging.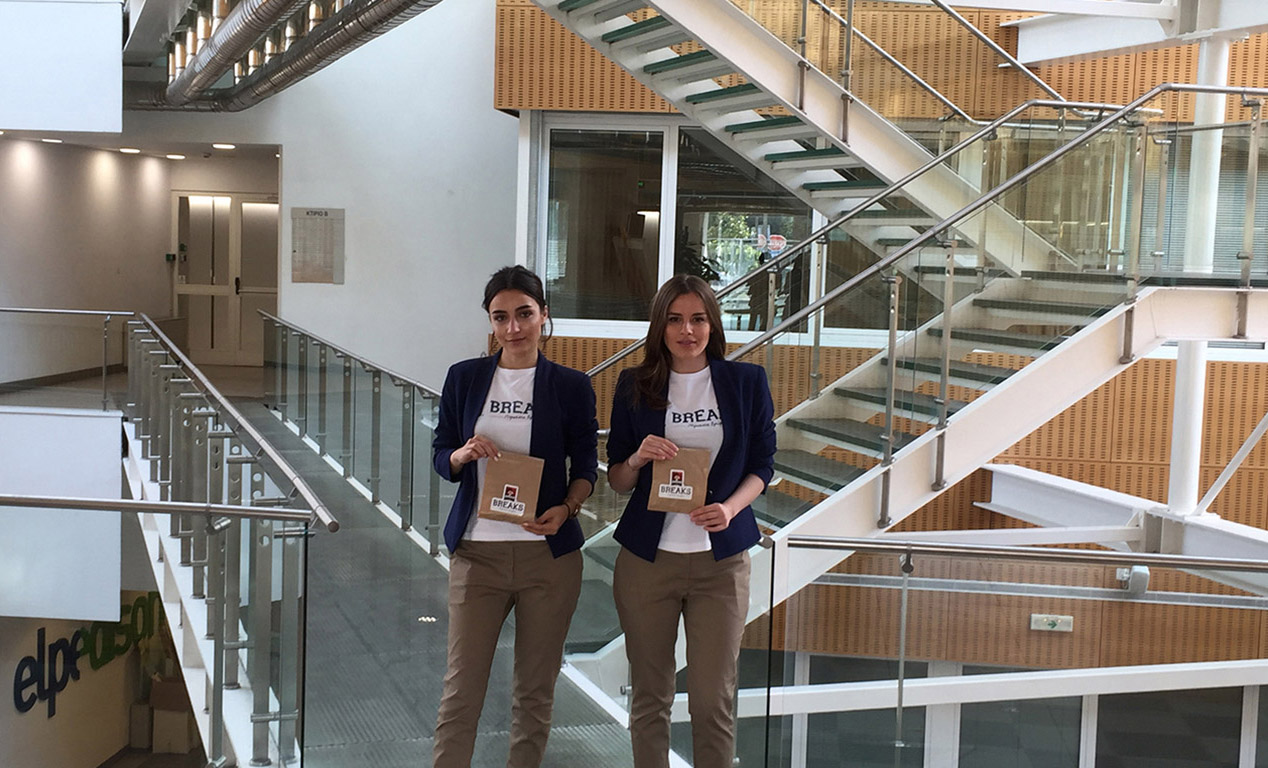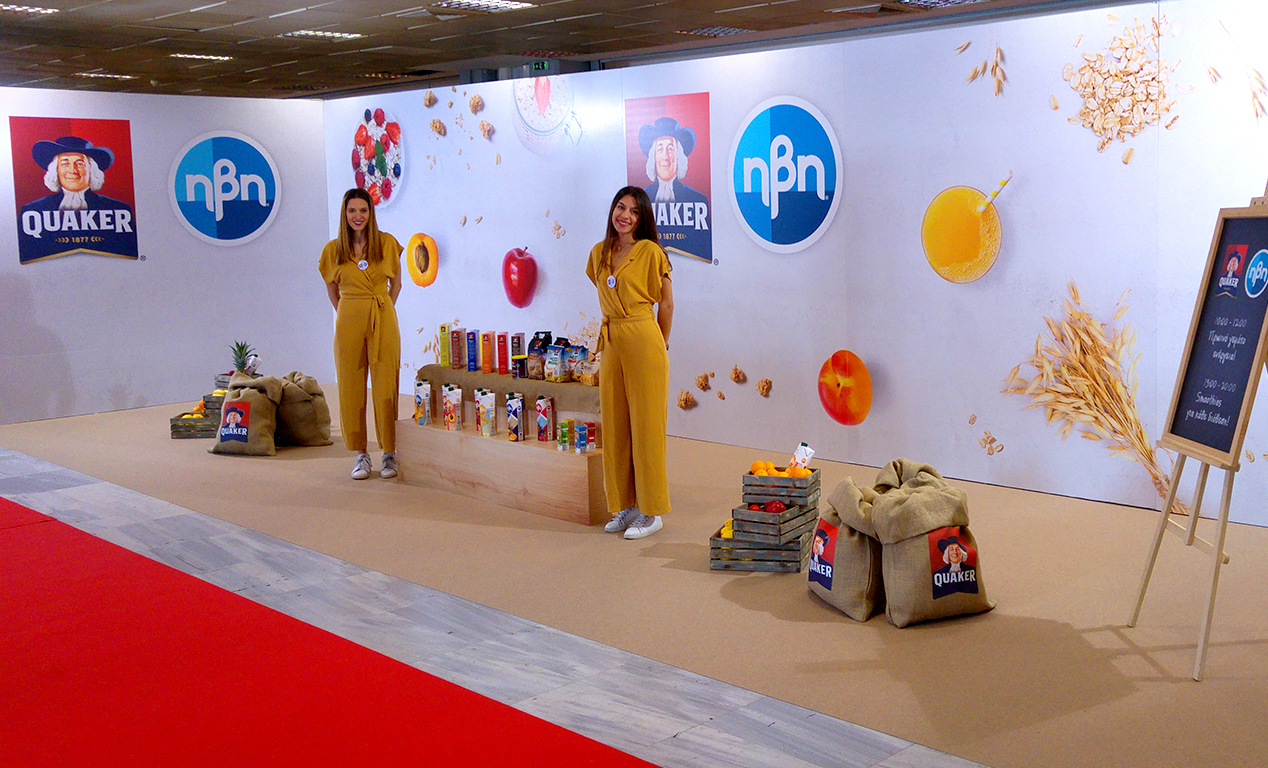 Athens Xclusive Designers Week was just around the corner and we couldn't resist… so we were there as well with more Quaker Breaks samples satisfying even the pickiest participants! But we didn't stop there! In order to encourage a healthier lifestyle at work and show how easy it can be, we visited 19 companies in Athens and we provided the employees with a healthy snack. Promoting our idea even further, which place and time would be better to start than an event dedicated to Woman's Day?
Moving on, our presence was also prominent at the Healthy Life Festival, an exhibition that attracted over 3.000 people with a slight change… This time all guests had the opportunity to enjoy a fresh smoothie with Quaker as the key ingredient, combined with fresh fruit and delicious toppings! Everyone loved our smoothies and asked for our tasteful secret recipe!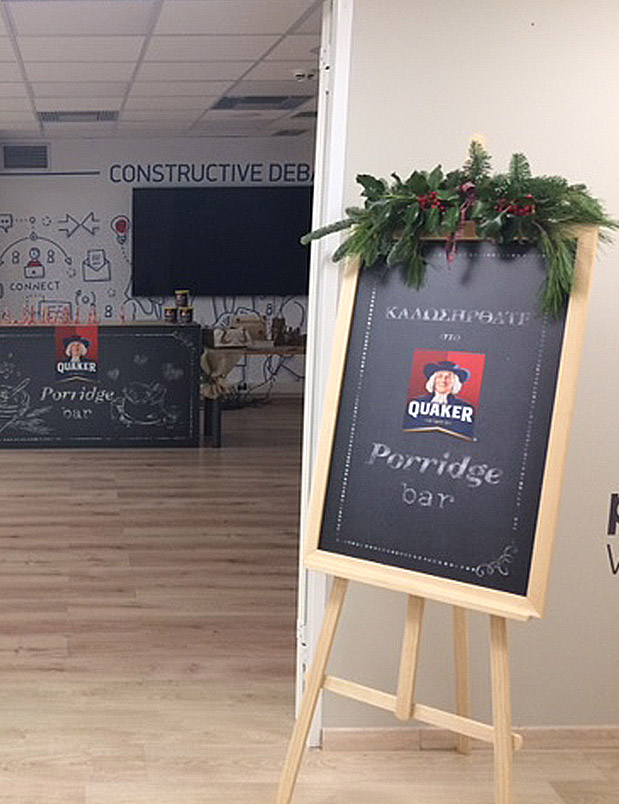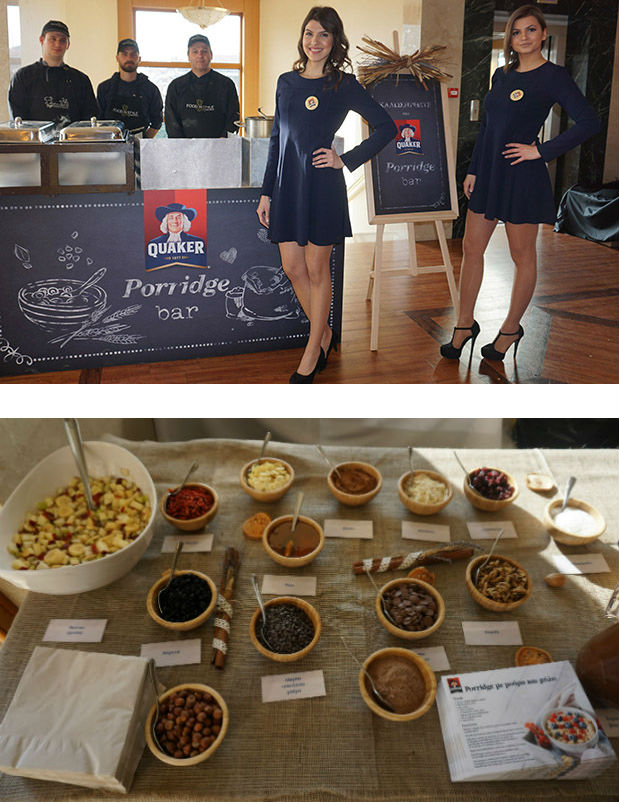 The Porridge Bar
Going back to the basics the porridge bar idea was born… Our goal was to introduce a vintage ingredient, the oats, in a modern way and inspire everyone to jazz up the breakfast routine with deliciously sweet and savory porridge recipes that are anything but boring!
How did we achieve it? A base of tradition, a sprinkle of freshness, a pinch of sweetness, the feeling of comfort and it was done!
We set a bar introducing and serving porridge with various toppings offering the most delicious alternative twist while pleasantly surprising everyone with different choices to best fit their taste!